Eddy's Youngest Fan
(Comments Below Photo)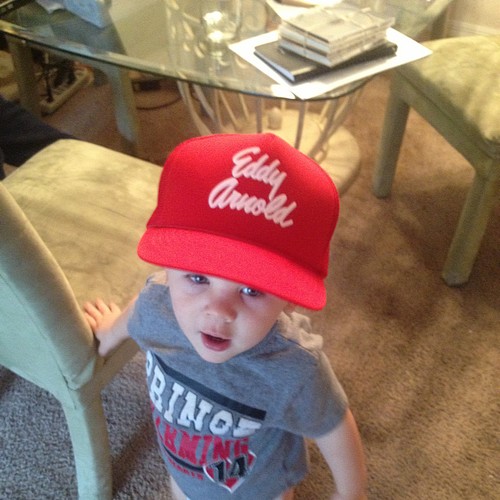 Hi Fans: Gabriel Comer, 22 month's old as of 9/30/13, is the son of Lance and Jessica Comer and the great-grandson of Bill (Papa) and Glenda (Mema) Comer.
Gabriel and Jessica iived with us recently for about five months as his Dad was away on U/S. marines activity.
During this time Gabriel listened to many hours of Eddy's music as I was posting songs on this website. Since he expressed no displeasure to this endeavor, we declare him to be the youngest Eddy Arnold fan and an integral part of this website. Bill & Glenda
---
Press the "BACK" button on your browser to return to the preceding page.
---
This Web Page Created with PageBreeze Free HTML Editor